Passing a message along from one of the OSRGers...
Put those dark elves back in their box and get your gonzo on! Riches, glory, and super-science await the bold and the clever in the deep places under the ground. This module describes the dinosaur- and wizard-infested future of the Earth, the city of Denethix, and the first level of the megadungeon that beckons from below: the Anomalous Subsurface Environment.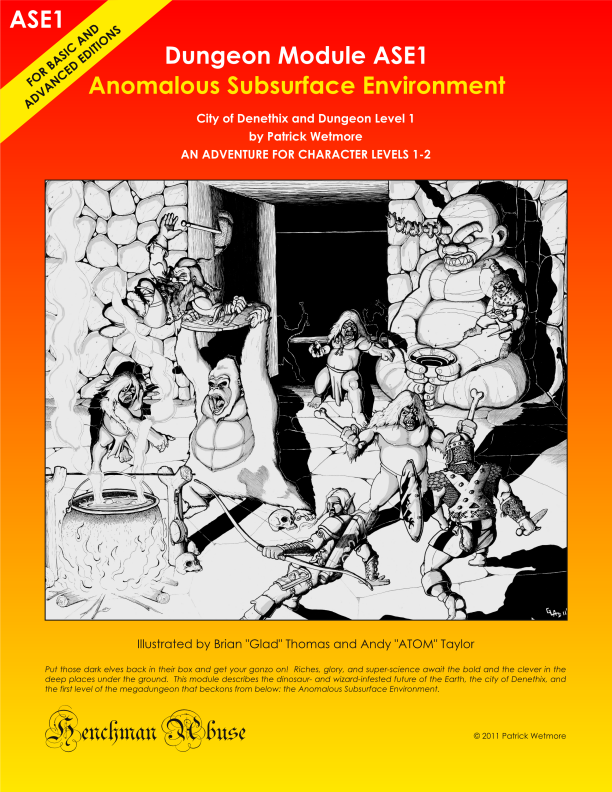 If you'd like, go straight to Lulu (note there are 3 versions, scroll til you see the version that makes sense for you)
BUY THIS MODULE! OR THE HENCHMAN GETS IT!